Our Ionic App Development Services
Over the years, we have built various cross-platform mobile apps for different industries and niches. If you are looking for a top-notch Ionic app development company that can help you create highly sophisticated and future-ready mobile apps for your business, we are a one-stop solution for you! Share your project requirements with us to turn your idea into reality.
At Silent Infotech, we hold a team of experienced Ionic app developers skilled in creating dynamic, cross-platform mobile apps that deliver a native experience and platform-specific functionalities. From consulting to design, development, integration, migration, QA, testing, and support, we provide a wide range of Ionic app development services to our clients.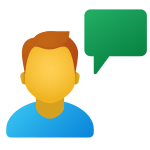 Ionic App Consulting
With the right Ionic consulting and strategy services, we can help you build feature-rich mobile apps that run seamlessly on Android & IOS devices.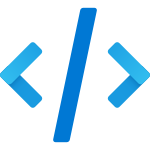 Ionic App Design & Development
Outsource Ionic mobile app developers from us to design and develop interactive and engaging mobile apps using best-in-class technology like Angular.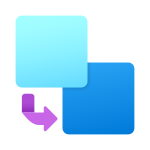 Ionic App Migration
If you want to migrate your legacy app from scratch or need assistance with converting your existing app to Ionic, our experienced Ionic mobile app experts can help you do it quickly and without any data loss.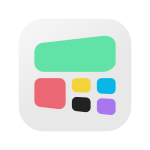 Ionic Widget Development
Our Ionic development team has top-of-the-line expertise in producing widgets with multiple functionalities so that you can easily integrate them into your mobile app to achieve desired results faster.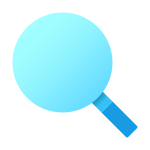 Ionic QA & Testing
Looking to maintain the quality or performance consistency in your Ionic mobile app? Our Ionic developers have years of experience in using the latest tools to fulfill your debugging and testing requirements.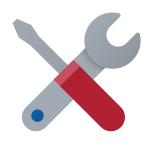 Support & Maintenance
We provide result-oriented support and maintenance services to fix our clients' complex issues in their new/abandoned Ionic app development projects.
Reasons to Choose Ionic for Mobile App Development?
Want to develop hybrid/cross-platform mobile apps? Ionic is the best framework to get your hands dirty with. It offers a bundle of benefits to developers to create a seamless mobile application that works flawlessly. Below mentioned are the reasons why you should choose Ionic for your app development project.
Open-source and free to use

One app, multiple platforms 

Angular base

Impressive UI/UX design

Cordova plugins

Powerful CLI 

Automated reload

Easy testing

Strong community support
Why Choose Silent Infotech for Ionic Mobile App Development?
We are a globally renowned Ionic mobile app development company, helping all sized-businesses deliver secure, scalable, and robust mobile apps within time and budget. Have a look at the below-mentioned benefits you will get while working with us.
Agile Procedure
Our Ionic app developers follow agile procedures to achieve desired results in a project.
Dedicated Developers
Our Ionic developers are good at delivering Ionic native and hybrid app solutions with advanced features.
Flexible Models
You can hire our Ionic app developers on hourly, monthly, time-material or fixed cost basis.
Competitive Pricing
We provide simple & transparent pricing to match our client's business requirements.
Full Control Over the Project
When you hire Ionic app developers from us, we provide you with complete control over the project.
Communication Skills
Our Ionic developers with good communication skills can help you achieve your business goals in no-time.
Bug-free-coding
Our Ionic app experts use the latest tools, practices and methodologies to write bug-free code.
Rapid Delivery
Be assured, our Ionic mobile app developers will complete your dedicated project on-time.
Code Ownership
We assure you that we do not re-use the code and provide you with complete code security.
Strict NDA Sign
We sign an NDA with our client to ensure the absolute ownership of their project with us.
Support
Our developers are ready to fix any bugs or issues you may face after development.
Time-zone Aligned
We let you hire Ionic app developers who will work in your time zone to complete the project.
FAQs Related to Ionic Mobile App Development
Do I have complete control over the hired Ionic app developers?
Nisarg S
2022-11-08T11:25:48+00:00
Rest assured, hired Ionic app developers from us will work dedicatedly on your project and will complete the project by meeting all deadlines. Also, you can track their productivity and assign tasks using various project management tools like Jira, Slack, Skype etc.