Shopify Integration Services We Offer
At Silent Infotech, we provide a wide range of bespoke Shopify integration services to integrate and enhance your Shopify store with other apps and systems for better sales. From ERP to CRM, payment gateways, PIM, Loyalty programs, Marketing channels, Social media, Shipping, Accounting, Reporting, and many more, we can help you with preferred Shopify integrations that are perfect for your online store.
As a top-notch Shopify integration solutions provider, we have helped all shapes and sizes of businesses by integrating various platforms with their Shopify store. If you are looking for a team of Shopify experts who can help you with tailor-made integration solutions and services, we are a perfect fit for all your needs. Have a look below to see what all services we offer in Shopify Integrations.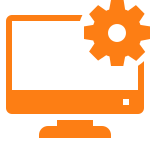 Custom Shopify Development Services
Our Shopify eCommerce developers have expertise in using various APIs, SDKs, and other third-party resources to help you build custom Shopify applications for your business.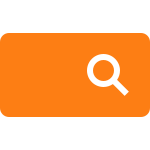 Shopify eCommerce SEO
We have a pool of talented SEO specialists with a proven track record of generating quality traffic to your online store, increasing conversion, and making your business more successful.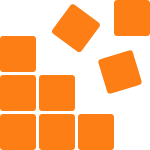 Migration From Other Platforms
We can help you migrate your existing website or any third-party application to Shopify easily and seamlessly.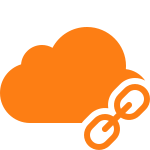 Cloud-based Integration Solutions
Want to integrate your Shopify Store with cloud-based ERP systems and applications? Our Shopify experts specialize in delivering secure cloud-based integration solutions.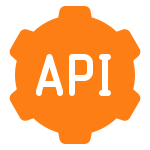 API Integration
Leverage our top-of-the-line expertise in API integration to integrate Shopify APIs into the client's applications easily and quickly.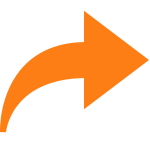 Data Migration to Shopify
Our Shopify experts have years of experience in helping clients migrate their customer data into Shopify applications or websites so smoothly.
Shopify Integration Solutions We Can Help You With
Our Shopify experts are well-versed in delivering end-to-end integrated solutions for your Shopify store, whether an existing platform or any third-party application.
We offer secure payment gateway integration on your Shopify store. So that you can build trust in your customer while making transactions on your website or mobile app.
At Silent Infotech, we can help you integrate an ERP system in your Shopify store to perform various business activities smoothly and seamlessly.
Manage your clients better and provide them a best-in-class user experience when they visit your website by utilizing Shopify CRM integrations.
Leverage the benefits of Shopify PIM integration to automate tasks and make it easy for you to manage everything, especially if you run multiple online stores.
Our Shopify developers have in-depth knowledge and experience in helping clients with loyalty program integrations to build strong relationships and make them loyal towards the brand.
POS integration in your Shopify store is a one-stop solution for all your needs when it comes to managing inventory, back-orders, and refunds.
Manage the warehousing shipping, drop shipping, and tracking the orders smoothly and seamlessly with the help of our Shopify shipping integration services.
Our Shopify API integration experts have hands-on experience in Shopify sales channels integration that helps you increase sales and enhance the order value of your business.
We offer result-oriented social media integrations that help you uniquely increase brand value with better engagement and conversions across social channels.
Streamline your marketing functions like SEO, PPC, Social media, and Email marketing with our end-to-end Shopify marketing integrations services.
We offer proficient Shopify accounting integration services to manage your accounting functions like keeping sales-purchases orders, invoices, tax reports, customer information, etc., in one place.
Hire a Shopify API integration expert from us to utilize reporting integrations. It helps you make informed decisions by understanding the ever-changing trends, customer shopping behavior, etc.
Custom Shopify Integrations We Have Expertise In
Our Shopify Integration Developers hold the following expertise to scale up your online Shopify store.
Oracle Netsuite
ZOHO
Salesforce
Microsoft Dynamics 365
QuickBooks
ShipperHQ
Shippo
FedEx
ShipStation
Shipping Easy
USPC
ShipHawk
Amazon Marketplace
eBay
Walmart
Rakuten
Shareasale
Shopify Payments
PayPal
Authorize.net
Apple pay
Stripe
Sage pay
PayU
Facebook
Instagram
Linkedin
Twitter
YouTube
Gladly
Gorgias
Kustomer
Daasity
Xero
Are you looking for Shopify Integration expert?
Your  search ends with Silent Infotech, we have a team of Shopify exports who has experience in Shopify Store development and integrating it with other platform like CRM, ERP, POS and Marketing Automation. Speak with our experts now to discuss your business requirements.
Industries We Serve
Over the past 10+ years, we have been a leading Shopify integration company helping businesses of all shapes and sizes to integrate their online store with Shopify and other third-party platforms.

Warehouse & Logistics

Real Estate

Education

Food & Beverages

Ecommerce

Fashion & Apparel

Healthcare

Travel & Tourism

Entertaiment

Manufacturing

Hospitality
Banking & Finance
Benefits You Can Avail While Integrating Your Shopify Store with Third-party Platforms
Shopify is one of the leading Ecommerce platforms with many features and benefits. Below are some reasons you should use integrate third-party platforms into your Shopify store to skyrocket the sales.
Saves time, money and resources

Automates data flow

Increases productivity in business operations

Minimize manuals tasks

Better accuracy

Improves marketing strategy

Enhances customer experience
Have Question Related to Shopify Integration? Don't worry, Speak to our Shopify Experts to clear all doubt.
Why Silent Infotech for Shopify Integration Services?
Agile Methodology
Our Shopify Developers use agile methodology to achieve sure-shot results in a project.
Certified Experts
We have a pool of certified Shopify integration experts to build your Shopify store.
Flexible Hiring Models
At Silent Infotech, you can hire our Shopify integration experts on hourly, monthly, or fixed cost.
Transparent Pricing
We provide simple & transparent pricing to match our client's business needs.
Control Over Project
When you hire Shopify developers from us, we provide you with complete control over the project.
Easy Communication
Our Shopify developers with good communication skills can help you achieve your business goals.
100% Bug-free Coding
We ensure that our Shopify experts write easy-to-understand and bug-free code.
On-time Project Delivery
Rest assured, our Shopify API integration experts will complete your project on time.
Code Security
We assure you that we do not re-use the code and provide you with complete code security.
Fully Signed NDA
We sign an NDA with our client to ensure the absolute ownership of their project with us.
27*7 Technical Support
Our Shopify developers are ready to help you by providing the 24*7 technical support needed.
Work in Your Time Zone
We let you hire Shopify developers who will work in your time zone to complete the project.
FAQs Related to Shopify Integration Services
Do I have complete control over the hired Shopify Integration developers?
Nisarg S
2022-12-13T07:16:55+00:00
Definitely, hired Shopify integration developers from us will dedicatedly work on your project and will complete the project by meeting all deadlines. Also, you can track their productivity and assign tasks using various project management tools