Our Salesforce Development Services
At Silent Infotech, we hold a team of skilled and experienced Salesforce developers, offering a wide range of services to all shapes and sizes of business. Partner with us to know how we can help you leverage the true power of Salesforce for your business.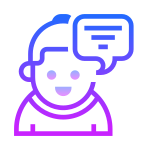 Salesforce Consulting
Get end-to-end salesforce consulting services from us to streamline your CRM journey in salesforce implementation, customization, migration and sales support. Our Salesforce consultants will guide you through every step to prepare a solution matching your CRM needs.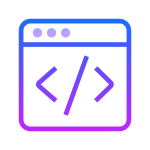 Salesforce App Development
Leverage our superior salesforce app development services to build mobile applications or extend the functionality of your salesforce platform to mobile devices. We have a team of Salesforce programmers experienced in integrating salesforce into the mobile app for better automation of business processes.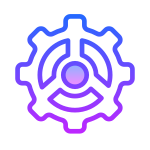 Salesforce Customization
Hire Salesforce developers from us to utilize the true power of Salesforce for customized CRM platform. From dashboard customization to layout and logic, we can help you with a wide range of Salesforce customization solutions with robust features as per your business requirements.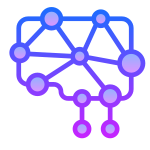 Salesforce Integration
We are a one-stop solution if you want to integrate your custom applications, existing platforms, or any third-party systems with Salesforce! Our Salesforce Development experts can easily integrate your legacy software system with Salesforce so you can have a glitch-free business workflow.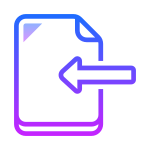 Salesforce Implementation
Silent Infotech is a popular Salesforce implementation company known for helping clients implement a comprehensive suite of salesforce solutions that are creative and personalized as per their business needs and objectives.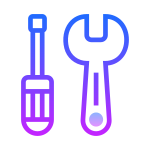 Support & Maintenance
We aim to provide various Salesforce support and maintenance services, from monitoring to maintenance and feature enhancement, ongoing administration, and user assistance. Hire Salesforce developers from us to keep the performance of your Salesforce solution high and smooth.
Our Expertise in Salesforce Cloud
We at Silent Infotech have a team of Salesforce developers qualified enough to deliver the right Salesforce flagship product to the clients as per their business requirements. Followings are the comprehensive suite of Salesforce products we can help you with.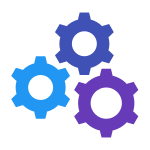 Salesforce Service Cloud
Want to establish long-term relationships with your customers? Salesforce service cloud products can help! We can help you take full advantage of it to provide the best service experiences to your customers by creating seamless solutions, driving workflow automation, and integrating service cloud to apps for better communication.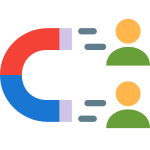 Salesforce Marketing Cloud
Our Salesforce developers are well-versed in using Salesforce marketing cloud products to create and manage personalized marketing campaigns for our clients' businesses. Hire them to utilize it for making the right business decisions, automating tasks in marketing campaigns, and preparing reports quickly.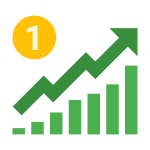 Salesforce Sales Cloud
With the help of Salesforce sales cloud products, you can monitor and manage all your sales processes, like marketing and lead generation, at a single integrated platform anywhere and from any device. Leverage our offerings in the Salesforce sales cloud to improve sales forecasting, optimize sales processes, enhance customer experience.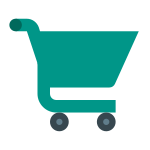 Salesforce Commerce Cloud
Our Salesforce experts can assist you with a scalable cloud-based SaaS eCommerce solution with all the features and functionalities. Such a commerce cloud will help you offer an optimized eCommerce experience to your end-users and turn your standard visitors into potential business customers.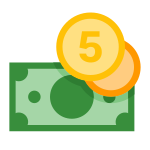 Salesforce Financial Cloud
Our Salesforce experts know how to leverage Salesforce financial cloud that can assist you with various business workflows related to wealth management, insurance, and banking. They can deliver robust Salesforce financial service cloud solutions to keep you closer to achieving financial goals quickly and seamlessly.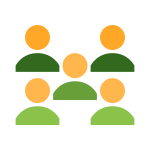 Salesforce Community Cloud
Leverage our Salesforce community cloud services to eliminate the communication gap between your customers, employees, and partners. We can help develop one single platform that lets you simplify your business processes efficiently. We can integrate your CRM data into third-party systems using our Salesforce community solutions.
Industries We Serve
We are a leading Salesforce development company, helping all-sized businesses upgrade their Salesforce CRM to its best.

Warehouse & Logistics

Real Estate

Education

Food & Beverages

Ecommerce

Fashion & Apparel

Healthcare

Travel & Tourism

Entertaiment

Manufacturing

Hospitality
Banking & Finance
Why Silent Infotech for Salesforce development services?
Agile Procedure
Our Salesforce developers use agile methodology to achieve sure-shot results in a project.
Dedicated Developers
We have a pool of certified Salesforce experts to build best-in-class Salesforce solutions as per your business needs.
Flexible Models
At Silent Infotech, you can hire our Salesforce programmers on hourly, monthly, time & material or fixed cost basis.
Competitive Pricing
We provide simple & transparent pricing to match our client's business needs.
Full Control Over the Project
When you hire Salesforce developers from us, we provide you with complete control over the project.
Communication Skills
Our Salesforce developers with good communication skills can help you achieve your business goals.
Bug-free-coding
Our Salesforce experts use latest tools, practices and methodologies to write bug-free code.
Rapid Delivery
Be assured, our Salesforce developers will complete your dedicated Salesforce project on-time.
Code Ownership
We assure you that we do not re-use the code and provide you with complete code security.
Strict NDA Sign
We sign an NDA with our client to ensure the absolute ownership of their project with us.
Support
Our Salesforce developers are ready to help you troubleshoot any bugs or complex issues you face after post-deployment.
Time-zone Aligned
We let you hire Salesforce developers who will work in your time zone to complete the project.
FAQs Related to Salesforce Development Service
Do I Have Complete Control Over the Hired Salesforce Developers?
Keyur p
2022-11-17T11:01:28+00:00
Definitely, hired Salesforce developers from us will work dedicatedly on your project and will complete the project by meeting all deadlines. Also, you can track their productivity and assign tasks using various project management tools.